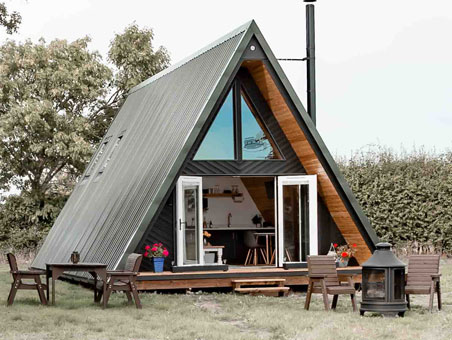 Accommodation for 4 Guests
New to our site is Avena
Self-designed and built by us, our A-frame cabin is a striking, spacious, Scandivania-style glamping cabin with all the comforts of home.
With its high ceilings and open-plan living space, it gives you that feeling of connection with nature, through the large French windows & doors overlooking the glamping meadow and surrounding farmland.
It is fully insulated and designed for all-year-round use, so it is the perfect place to retreat. Over the winter months when the glamping tents are closed, you can have the whole site to yourself.
It has modern features & cosy little touches that make it an ideal place for family and friends to relax and enjoy a break from the daily grind.