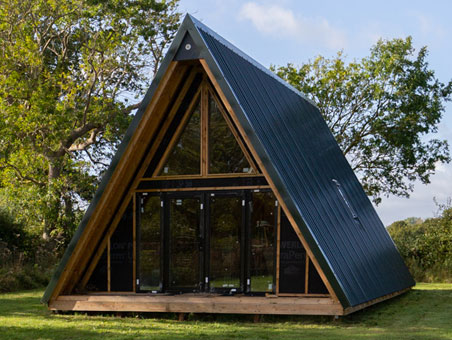 Accommodation for 4 Guests
New to our site for 2022
Is the Suffolk A Frame- is a striking Scandi-style glamping cabin, ideal place to stay to explore the best of Suffolk.
The cabin itself will have the comforts of home with a welcoming open plan living area with a fully equipped kitchen and cosy wood burner.
Designed on all one level the cabin flows well, down the corridor to private shower facilities, the master bed- room and twin-bedroom.
The layout of the A frame is very well suited for a group of four. The space gives you that feeling of connection with the outside world through the glass doors overlooking the glamping meadow and surround farmland.